Having got heartily sick of winter, I was delighted when spring flowers and buds started appearing! They immediately lift my spirits.
This is the one and only crocus in our garden at the moment!
These ones are in a park in Portobello.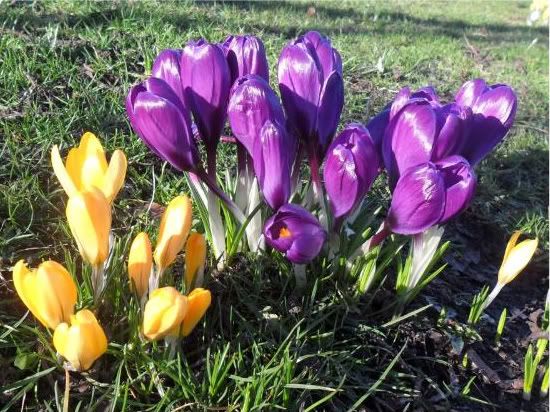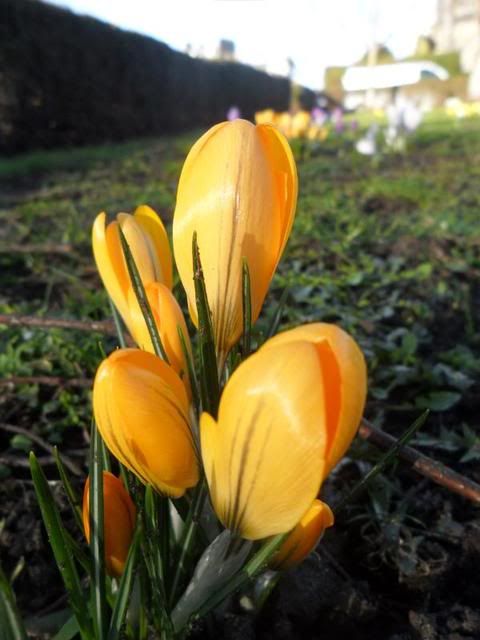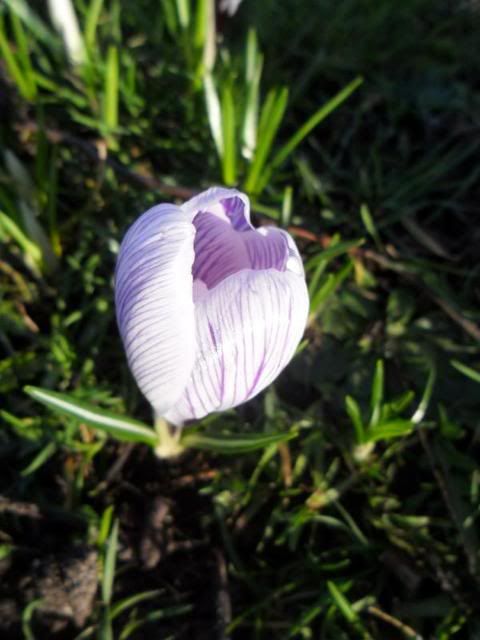 I absolutely love the purple and white variety. I'm trying to work out how to interpret it in a jewellery design.
Leaf buds on shrubs near Silverknowes.
Forsythia, in Portobello.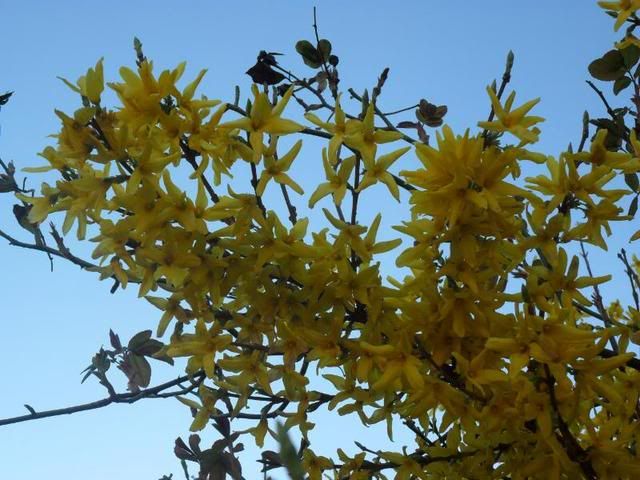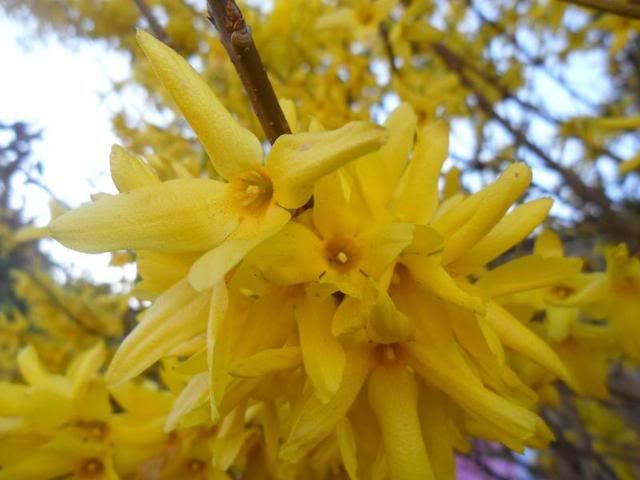 Daffodils, also in a park in Portobello.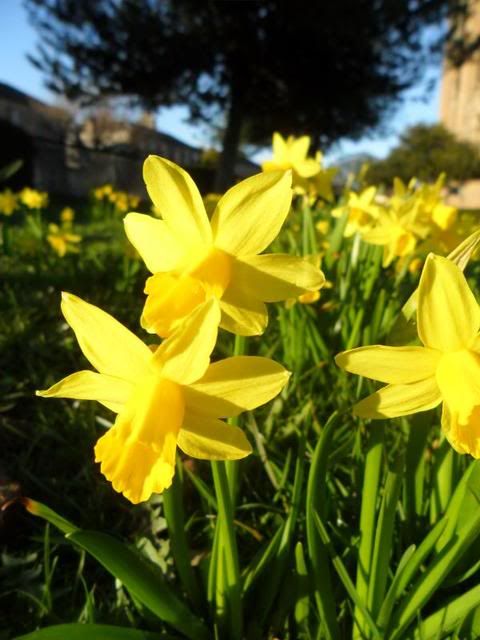 This is (I think) blackthorn. There's a lot of it growing on the way to the supermarket, so we get to see it a lot, which is good becasue it's beautiful while in flower.
One of my snow and ice posts showed the same shrubs covered in snow a few months ago.
I want to make this in silver!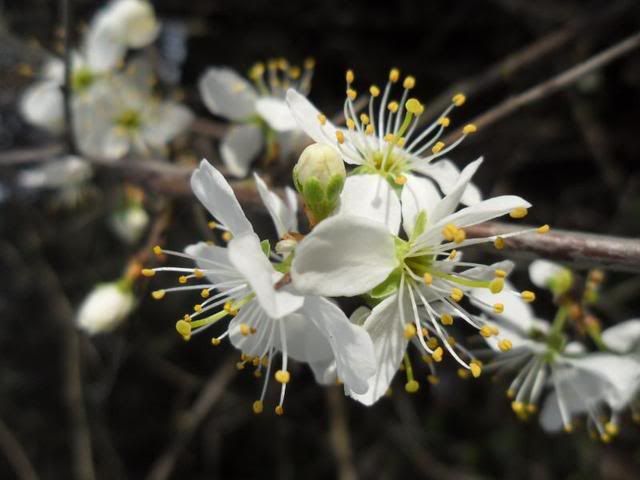 Also, note that there is 1) a blue sky, b) no rain falling and iii) no howling gale blowing all the flowers sideways!